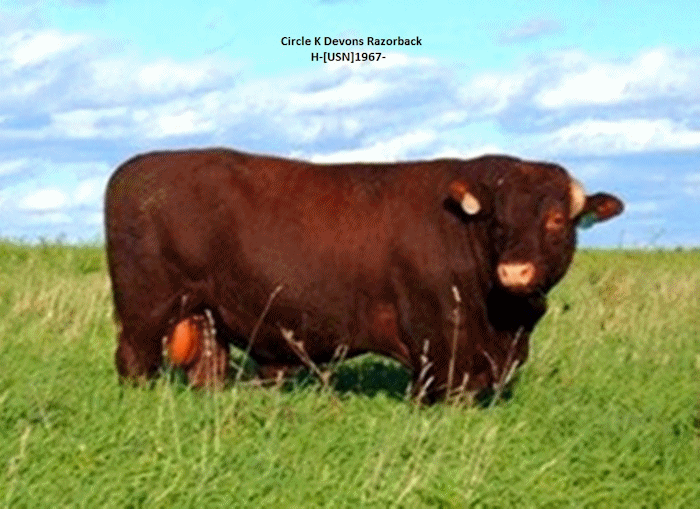 Circle K Devons Razorback is from the farm of Kendall Schrock. He is an incredibly deep bodied animal, from the Tirranna herd in Australia.
---
Lenoir's Creek N355's Red Rose (W355)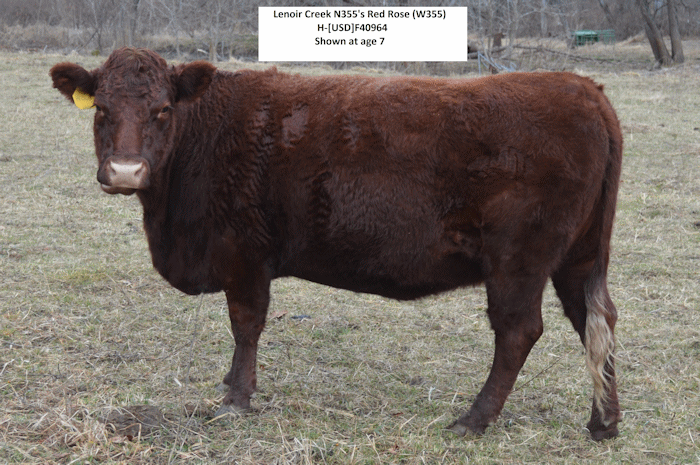 W355 is a feminine cow. She is slick coated, thick bodied with a near perfect udder. Her pedigree includes both Lakota Guardsman F142 and Rodeo, a son of Rotokawa 667.
Next
Return to Devon For Sale
Copyright @ 2008 - 2010, Lenoir's Creek Devon, All Rights Reserved